Here are some pictures of Classic Airframes' new 1/48 scale CR-42 night fighter.
This model is different from Classic Airframes' other releases of the type in that the modeler will find in the box new resin castings in the form of two high intensity underwing spot lights.These are of a multi piece construction with a resin housing and nice fitting clear lens piece per each.
Also included will be the wind driven generator that sits atop the upper wing. Three pieces to this of a resin body, teeny, tiny prop, and hub. Extreme care is advised when working with this assembly.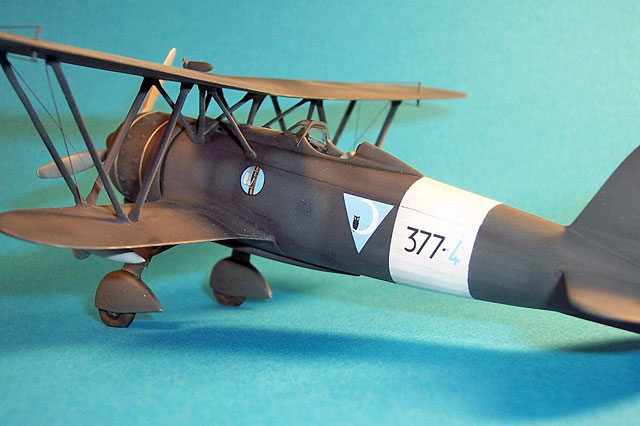 The kit also includes additional exhaust pipes as needed for any of the other three versions included on the decal sheet.
I chose for this build a machine belonging to Nucleo Autonomo Caccia Notturna operating out of Gela, Sicily in 1942.
Building was everything to be expected of a limited run, multi winged aircraft. Reading John Valo's excellent build feature, and Steve "Modeldads" in box review will serve the builder well. There are some twists and turns to this building journey,and the map provided by the above mentioned masters will yield one a very unique and interesting night fighter to place alongside those Stukas,Ju-88's and 110's and on and on.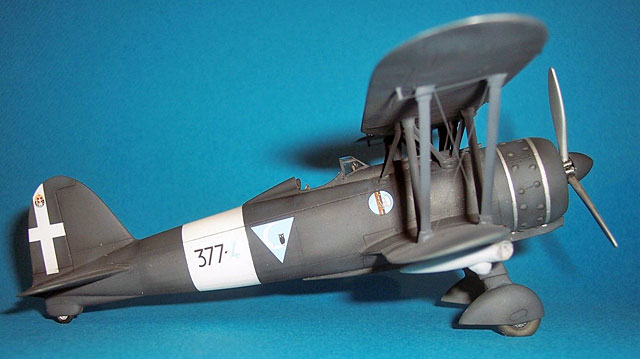 For this model I applied a base coat of Xtracolor RLM66 followed with panel line highlighting in black. A extremely thinned mixture of Floquil Weathered Black was misted on and manipulated to loose the monochromatic look an all black night fighter naturally wants to have.
The markings are up to Classic Airframes' usual high standards, are unique, and applied well without need of solvents, and softeners.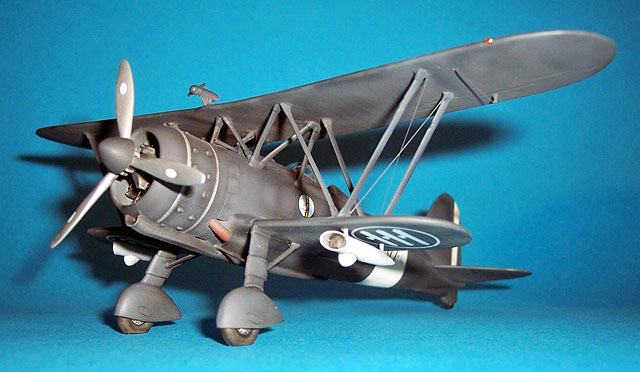 This build took approximately 20 hours to complete.