Dragon's 1/35 scale
A4 (V-2) Rocket

A4 (V-2) Rocket
3 October, 1942

Construction by Brett Green
Painting by Chris Wauchop



Cutting Edge's multi-scale V-1 and V-2 decals are available online from Meteor Productions

Here is Dragon's 1/35 scale A4 (V-2) rocket in 1/35 scale. I built this model shortly after it was released in the early 1990s (if I recall correctly).
The rocket was originally finished in a soft-edged camouflage scheme of cream, green and brown. I left the completed model on display at Chris Wauchop's hobby shop.
One day, I visited the shop and saw an attractive V-2 missile painted in a segmented scheme of black and white. The excellent paint job suggested that the model was Chris's.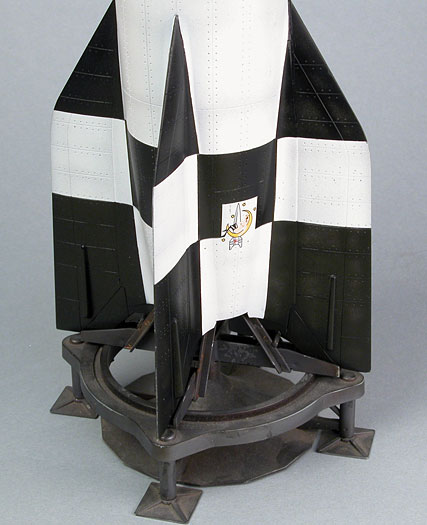 "Hey Chris, whose V-2 is that in the window", I asked. "Ah, well, its yours actually. I got bored, so I repainted it. Hope you don't mind!".
Who would mind having their model painted by Chris?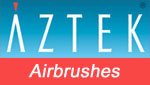 Chris painted (or, more accurately, re-painted) the model using Tamiya acrylics using his Testor Aztek A470 airbrush. The segmented scheme was masked using Tamiya tape. Chris polished the surface of the plastic following application of the basic colours to achieve a semi-gloss finish. He then sprayed a dead-flat mix of White and Flat Base in a freehand pattern to represent the icing on the central rocket body, often seen on V-2s prior to launch.
Chris was inspired to add some "rocket body art" on the side of the V-2, based on a photo from Monogram's Monarch Series book on German Rockets. He masked a white rectangle with the intention of hand-painting the moon maiden, but he never got around to finishing it.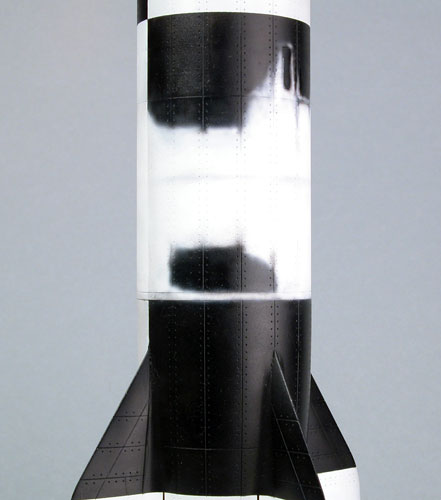 I revisited this old model again today when I received review samples of Cutting Edge's V-1 and V-2 decals, set number CEDV1V2. This single sheet supplies an abundance of markings in 1/72, 1/48 and 1/35 scale for these late-war German wonder weapons, including the "Maid in the Moon" missing from my model. It is a tribute to Chris's good eye and the accuracy of the new Cutting Edge decals that the decal fitted perfectly inside the masked white rectangle that Chris had painted more than a decade ago.
The decals responded well to Micro Set and Micro Sol, and the "girl in the moon" certainly adds some interest to this model, even if she was late in arriving!
Click the thumbnails below to view larger images:
Modelling the F4U Corsair




Osprey Modelling 24

Author: Brett Green
US Price: $17.99
UK Price: £12.99
Publisher: Osprey Publishing
Publish Date: October 10, 2005
Details: 80 pages; ISBN: 1841768804
Model by Brett Green and Chris Wauchop
Images and Text Copyright © 2005 by Brett Green
Page Created 19 August, 2005
Last Updated 19 August, 2005
Back to HyperScale Main Page


Dragon's 1/35 scale V-2 Rocket is available online from Squadron