Andrea Miniatures' 54mm
Western Samurai
by Andrew Judson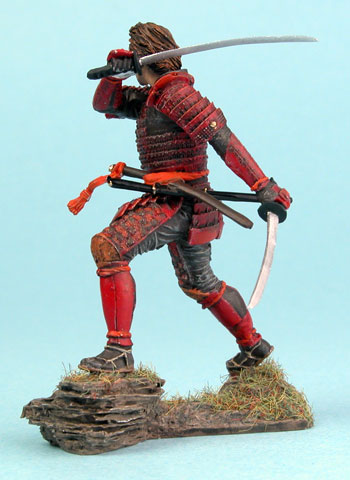 Western Samurai


I thought that I might try something a little different, and here it is - a great figure by Andrea representing Tom Cruise in the final battle from the movie, The Last Samurai.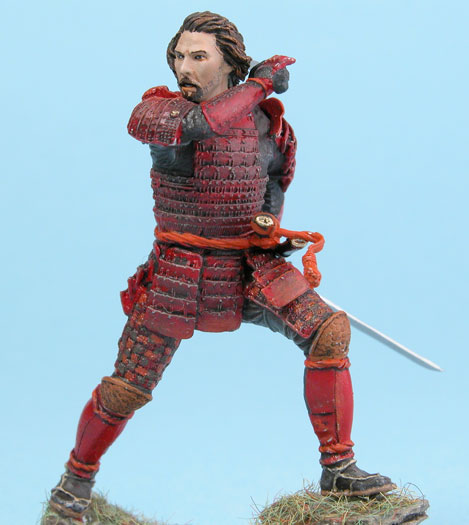 The box contains six white metal parts and a nice little base, all well cast and requiring very little cleanup.
Assembly was good, with excellent joining of parts. It looked great, even in its bare metal form.
Now to my favourite part - painting.
Everything was done using Vallejo acrylic paints. As you can see they have a great finish. It was really enjoyable doing the armour, and challenging as I had to use a lot of different shades of red to obtain the desired effect.
The flesh tones were also fun. It was a challenge to get the figure to actually look like Mr Cruise, but I am happy with the finished effort.
Keep an eye out for more Samurai projects in the future!